TEAM
Pets remind us of the important things in life: connection and love. Sarah's Pet Care Revolution seeks to give back as much to them as they give us. We want to make your pets as comfortable as possible, show them how much we care, and keep their routine consistent even when their owner cannot be home. As the security of your pet and your home is important to us, each staff member has undergone a full criminal background check. Our core values include integrity, warmth, responsibility, intuition, and sense of humor. All of our staff members bring these attributes to their work in addition to experience with cats and dogs and First Aid/CPR training, ensuring that you and your pet receive the best service possible.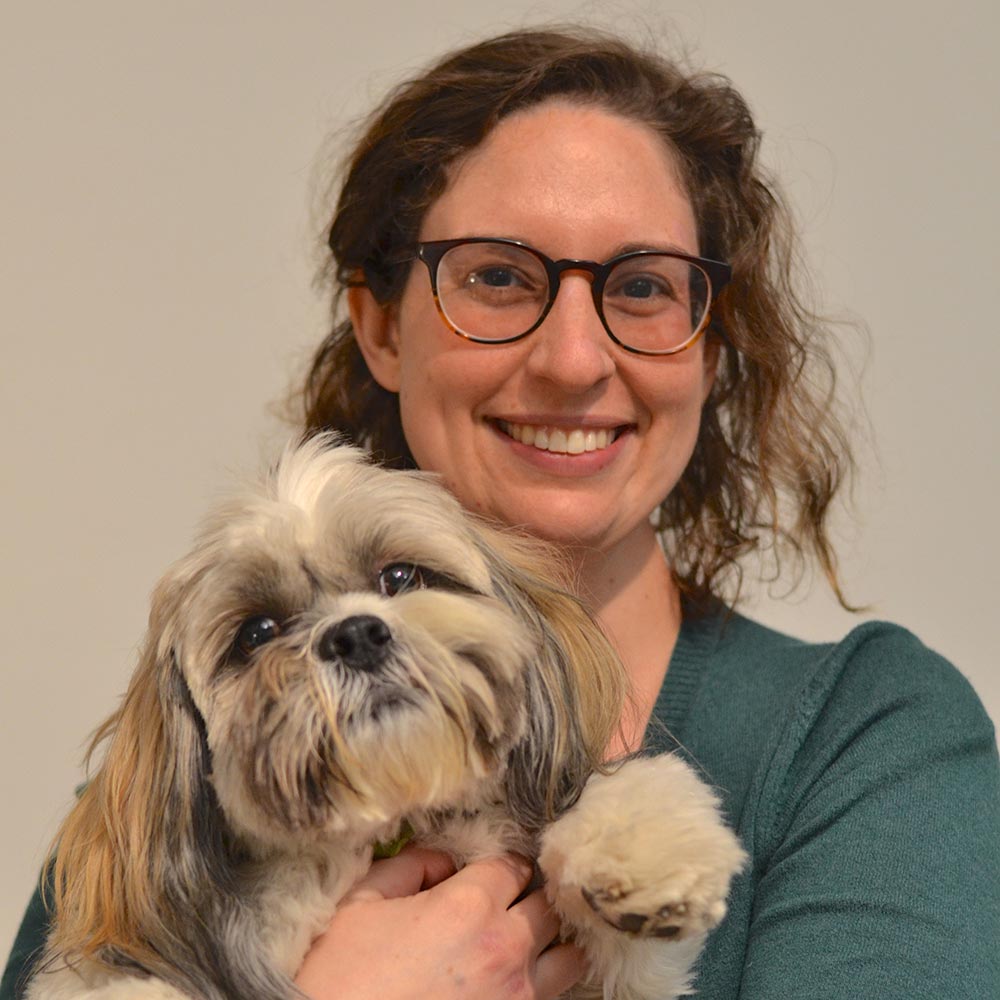 SARAH COVERT, Owner & CEO
Sarah Covert is a native New Orleanian and alumna of Benjamin Franklin High School and Newcomb College of Tulane University, where she earned a BA in Women's Studies and a BS in Psychology.  Prior to establishing Sarah's Pet Care Revolution in November 2010, Sarah was a nonprofit, social justice professional.  Previous positions include Recruitment Fellow, Teach For America; Program Associate and then Southern Strategy Coordinator, Ms. Foundation for Women; and Policy and Media Coordinator, Juvenile Justice Project of Louisiana.  Inspired by the sense of peace she felt around her own cats Matrix and Peanut, Sarah carried on her family's tradition of entrepreneurship (Casey's Snowballs, Covert's Shoes, L&L Furrier), by starting a small business of her own. She received a certificate of entrepreneurship from the Goldman Sachs 10,000 Small Businesses Program at Delgado in 2015 and is pursuing her MBA at A.B. Freeman School of Business at Tulane, where she works as a Career Consultant for undergraduate business students.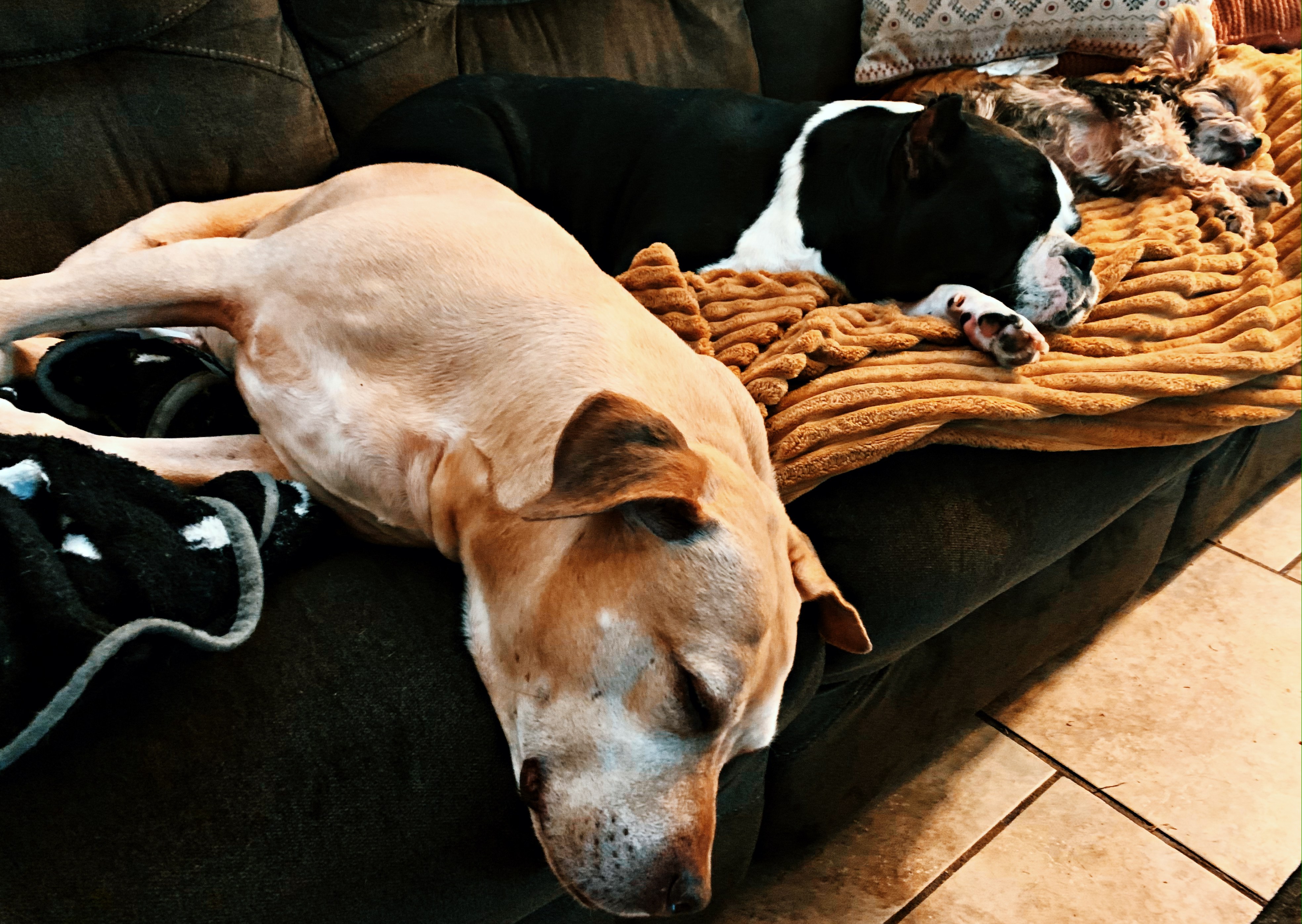 LESLIE SPENCE, Operations Manager
Leslie originally hails from the city of Houston but has been living the good life in New Orleans for five years now. Thankfully she brought her love of all things animal from Texas with her and joined the SPCR team in the summer of 2019. Leslie has been working in the pet care industry for 10+ years and what originally started out as a part-time college gig has now blossomed into a life-long passion and career. She has had the pleasure of working with all kinds of animals from cats and dogs, to farm animals, and to wildlife in South America. But now she has a bit of a farm of her own with 4 special needs dogs at home that she adores. Her favorite part of working with SPCR is being able to bring comfort not only to the animals that she cares for but also to the humans who love them.
PAIGE COUGHLIN, Pet Expert
Paige is an animal professional through and through, having worked in the field since graduating from Ben Franklin High School and later Tulane University School of Science and Engineering. Paige rode horses at City Park Stables for most of her childhood, has worked in doggy daycares in New Orleans, and was a vet assistant at a busy small animal practice. She also received her master's degree in animal behavior and conservation in the UK and served as the clinic manager of a wildlife rehabilitation and education center in PA. But as New Orleans always does, the city drew her back in and she returned home in 2018. She worked and volunteered at the Audubon Zoo for several months before joining the SPCR team in November of that year. She is now pursuing her DVM. Paige has a full and rowdy house of two permanent resident dogs and two cats (all rescues) and always has at least one extra foster dog awaiting his/her forever home. She is a sucker for seniors and medical fosters that a need a little extra TLC to get back on their feet.
HANNAH JENKINS, Pet Expert
Hannah moved into New Orleans from Covington in 2015 to start her college education in the nursing field. As a student at UNO, Hannah loves spending her spare time with her dogs in City Park and exploring every hiking trail, festival, and event this city has to offer. It's even better if her pups can tag along–Hannah loves having animal companionship with her! She grew up with dogs, cats, rabbits, ferrets…any furry creature you can think of, she probably has had! She received lots of first hand experience with many different types of dogs while working at a local doggy daycare for the past two years. "I'm a sucker for any animal; they win me over in one second flat. Being in college, working with and being around animals is so therapeutic because they're so unconditionally loving and happy–it lifts my own spirits being around them."
TERRY MONK, Pet Expert
Terry is an avid lover of all critters and a frequent rescuer. She treats her clients as if they are hers and says the highlight of her day is when she opens the door to a client's home and the pet comes running to her as if they have been friends furr-ever. In addition to working with SPCR, Terry is the owner of Chez RuRene Bakery.