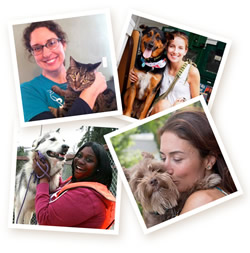 RELAX. We've Got You Covered.
Sarah's Pet Care Revolution is a professional team of thoughtful, kind pet experts who make life easier for pets and their people by providing at-home pet sitting and dog walking in Orleans Parish.
We have been in business since 2010 and have perfected our administrative as well as our care procedures so that both you and your pets have the best possible experience working with us.
Enjoy reading about our services and our staff on this site and don't hesitate to reach out to us with any questions. We can't wait to meet you and your pets!
The fact that all animals have a basic need for exercise has always been just that for me: the truth. I've also noticed how satisfied dogs seem after I've finished their 25 minute walk. Some cats look just as calm after a rigorous play session with a wand toy- my cat...
read more